Original Blog Post: https://www.spreadshop.com/blog/2020/08/31/new-stickers-eu-yay/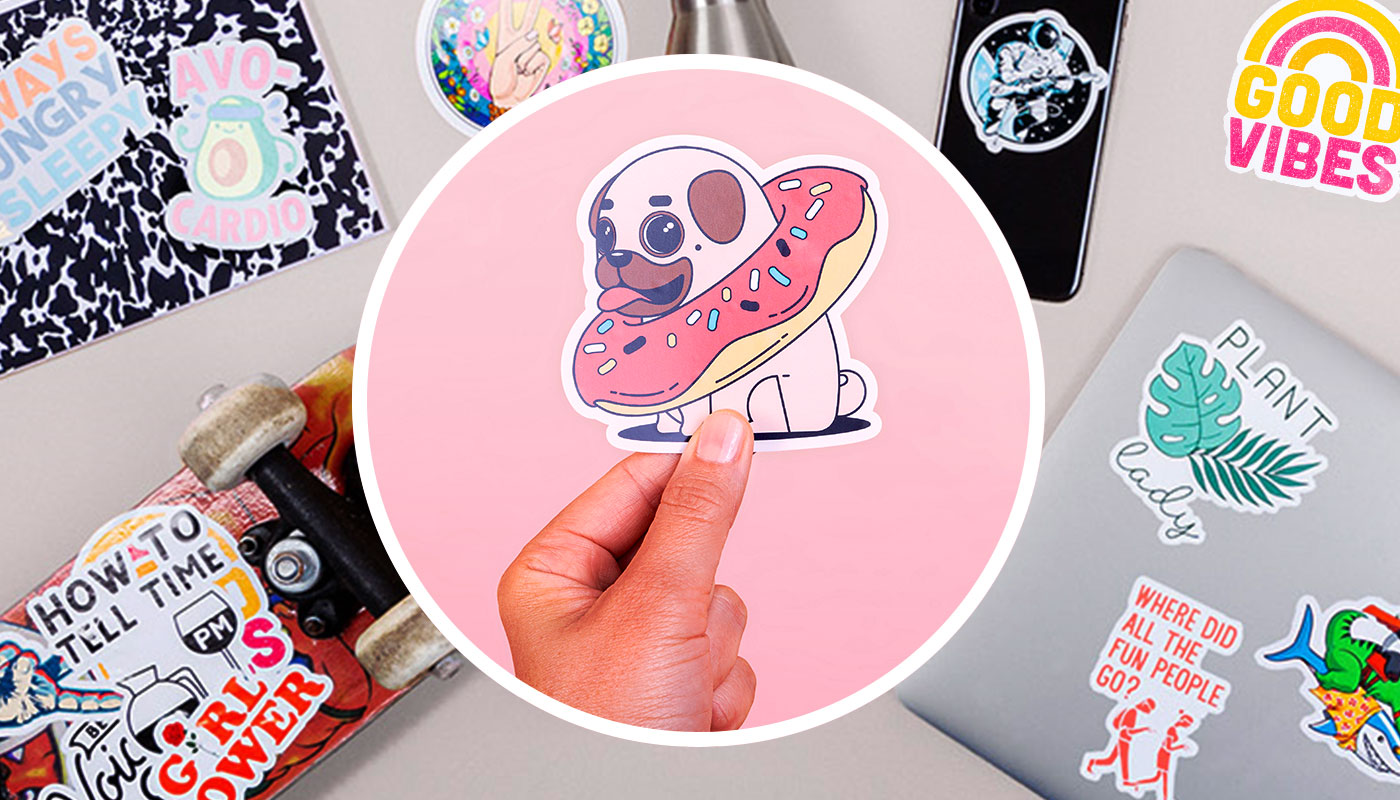 Raise the roof, stickers are in the house! Now that stickers are available in our product range, you can start dreaming up new designs and marketing campaigns.
You've waited long enough, we've finally got stickers for your Shop! Your customers can stick them on school supplies, phone cases, water bottles, laptops… The opportunities are endless. In addition to creating fun and funky designs, you can design stickers with your Shop logo and sell them. It's a double whammy, free promotion for your Shop and happy customers.
Curious about how stickers are made? Check out our new sticker video!
Are you ready to start promoting stickers? Take advantage of the upcoming promo opportunities and give your customers a sweet discount.
Material: 100 µm PVC film
Available color: matte white
Sticker with 2-4 mm contour cut, easily removable
Durable and weatherproof
Print & Price
Print type: Eco-solvent
Accepted file types: Pixel & vector graphics
Not suitable for white designs
Print area: 10 x 10 cm / 4" x 4" (for square designs), max 10 cm / 4" on the longest side (for non-square patterns)
Currently, the white matte sticker is the only sticker style available. Over the next six weeks, we'll be adding glossy white stickers and glossy transparent. The other styles will be automatically added for your customers, just like new colours.
Important details when creating designs for stickers
For pixel graphics on stickers, you need to remove unwanted and annoying backgrounds (i.e., don't just make them "invisible" by making the background white). Our high-tech printers recognize every element in your design file, and they'll cut this shape into a 10 x 10 cm / 4" x 4" square. To make sure nothing goes wrong when printing designs, stickers won't be available in the design tool.
Do you have questions about stickers or file creation? Ask here in the comments or discuss with other Shop owners in the forum!