We Are
Are you a small business owner, designer or organization that has been directly affected by the COVID-19 crisis? With our new initiative, the Stronger Together Project, we want to help you keep your business afloat by offering our expertise.
We Are...
A free platform where you can create merch for your business, so your customers and community can support you during this challenging time. All you need to do is upload a design, choose from a variety of products, and once you've made a sale—we'll ship it!
You Are...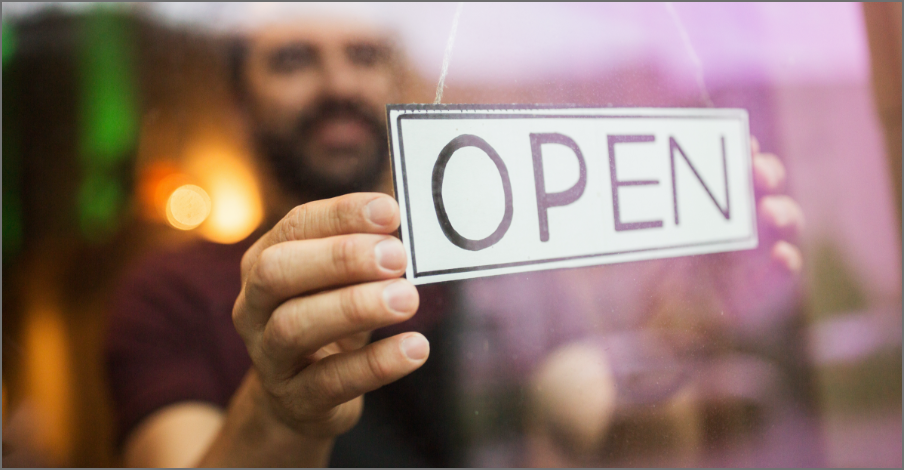 A Small Business
If you've had to temporarily close because of the COVID-19 crisis and you want to find a way for your customers and community to support you... You're in the right place! We can connect you with designers and technical assistance to open an online Shop today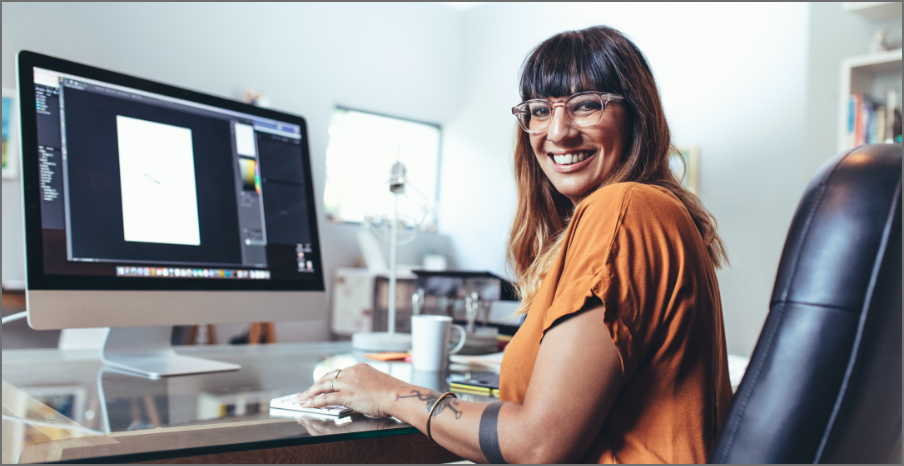 An Artist or Designer
If you're a creative type, let us connect you with small business owners who are looking for your help in creating designs for their Shop. You will be compensated for your designs and/or time.
Our mission is to connect creatives and businesses, because we're all stronger when we work together.
Featured Partners
We will be actively featuring and promoting shops that sign up through this program.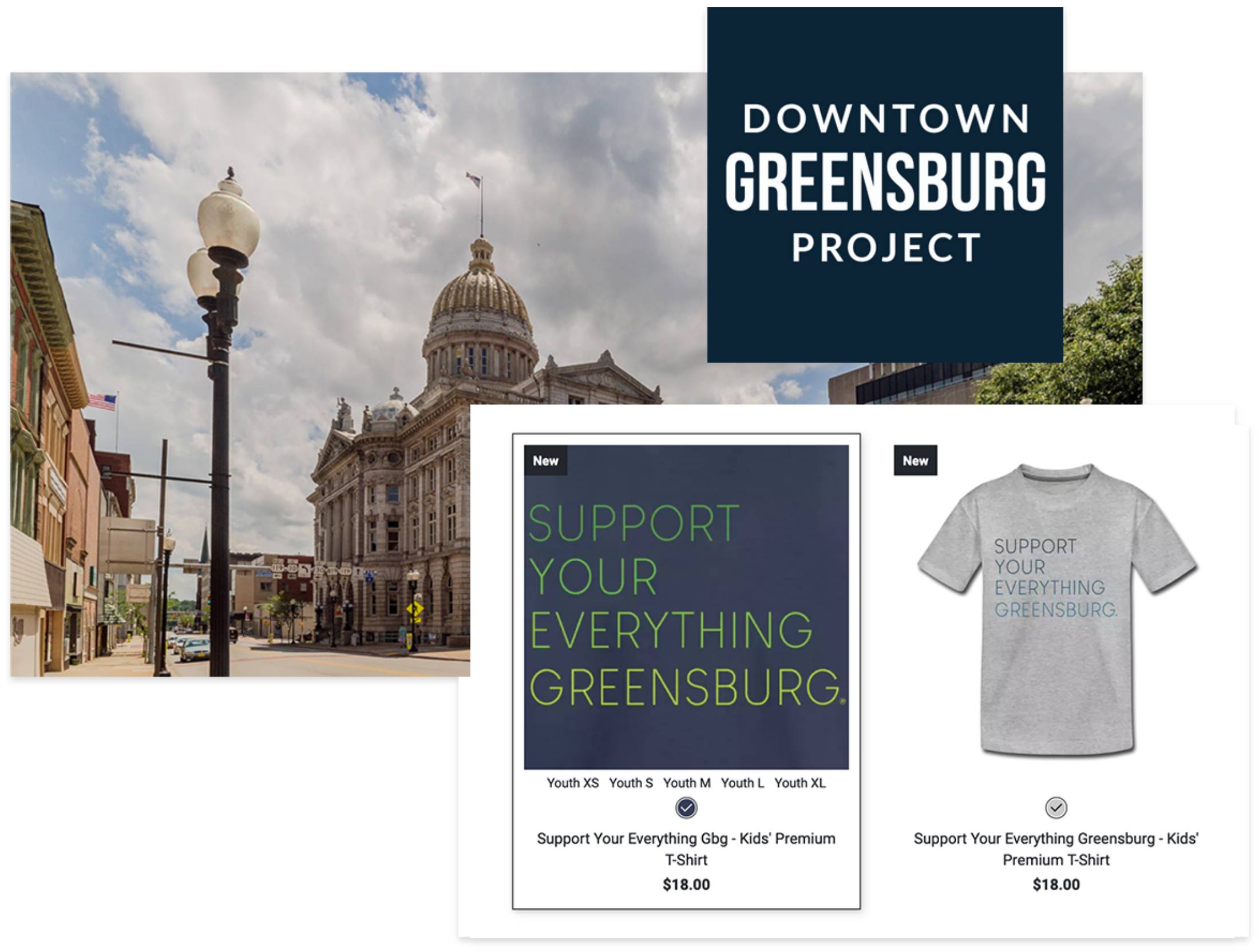 "At the Downtown Greensburg Project we strive to promote and support local businesses. Being able to sell merch through Spreadshop is allowing us to take the proceeds and help these businesses directly during a time when a lot of them are unable to be open. It's also a great way for the community to show their support of Greensburg and the wonderful small businesses we have."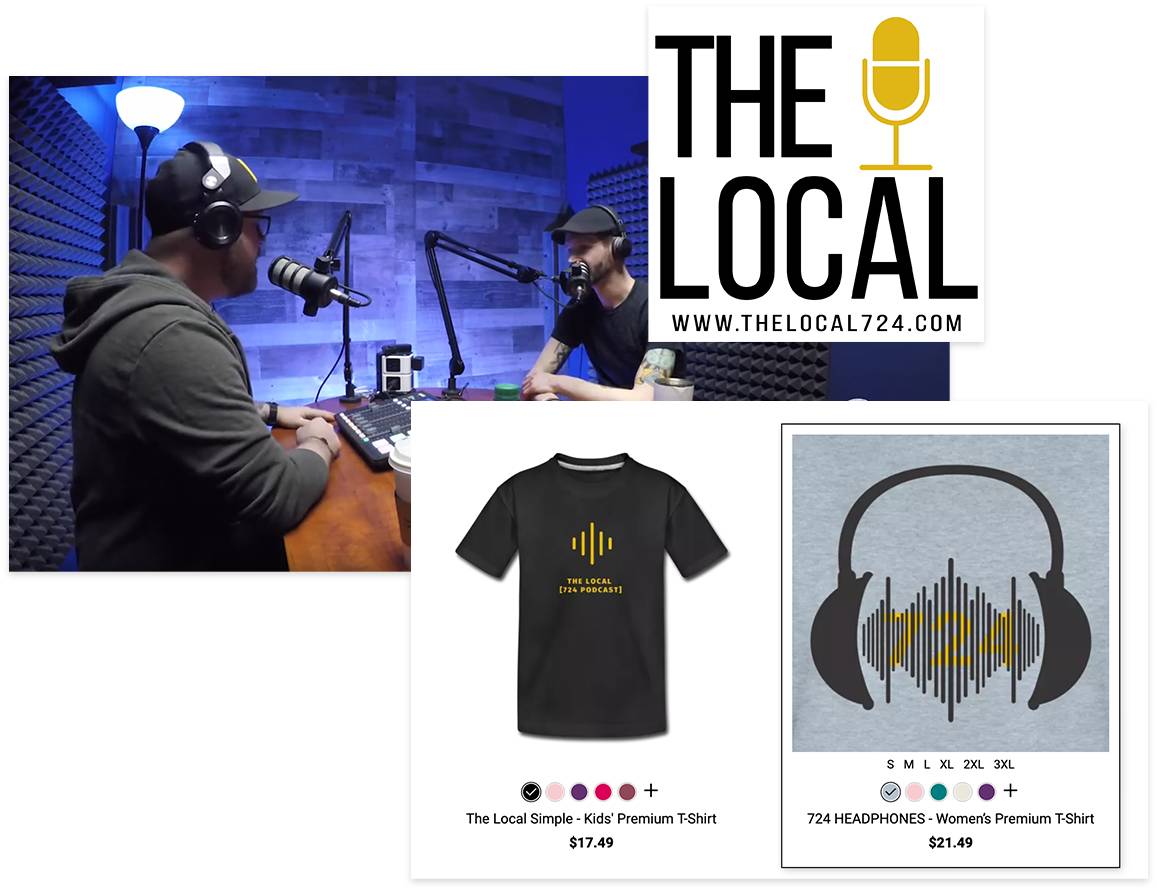 "Since the Covid-19 crisis, small businesses all over the world have been forced to close their doors to the public… and that's devastating. We're no different. Since this all started we've had to cancel our in-studio interviews and rapidly acquire the equipment to interview our guests remotely while keeping the quality of our in-studio interviews. Spreadshop makes it easy for fans to support a small business like mine that's had to change gears to continue serving its customers amid the crisis. Especially during this uneasy time, be sure to support local businesses and don't forget to support your local podcast."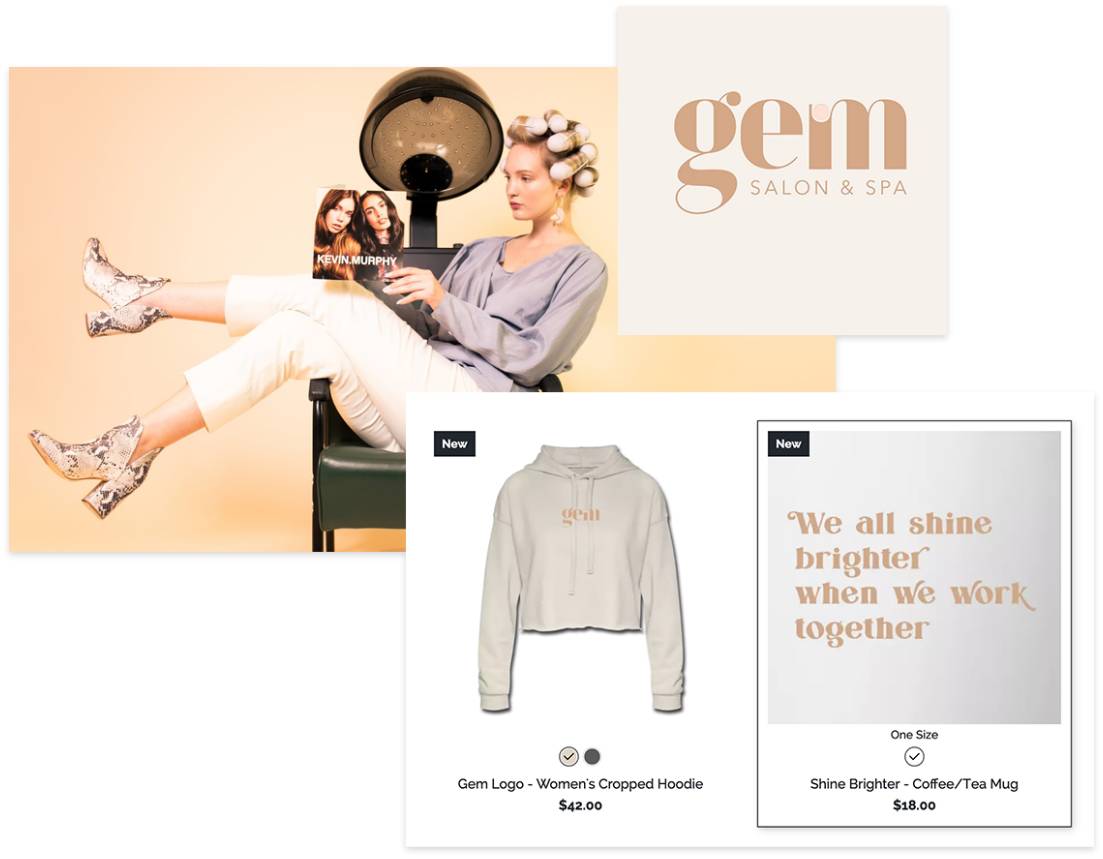 "We had to close in the US because of COVID-19. With Spreadshop, we were able to quickly create an account and generate revenue. It is an opportunity for our clients to support us, in addition to selling retail and gift cards. Now that the merchandise is being delivered, our clients are sending us selfies wearing it. We are also able to post those images for additional marketing. The best part is the only upfront cost was getting designs from a freelance designer."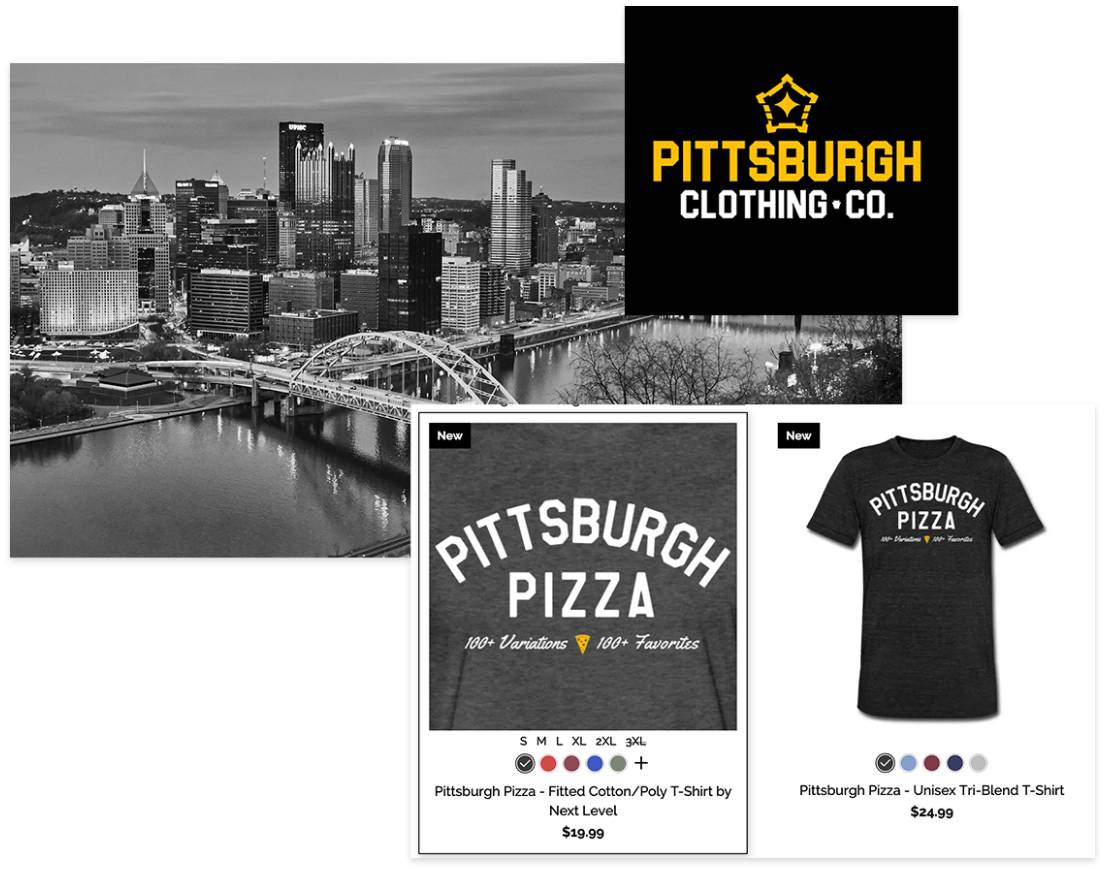 "As a brand focused on sports, more specifically "in-the-moment" or reactionary designs, we knew it would be challenging to come up with relevant ideas during the Coronavirus outbreak. Not only that, but we understand that most people are not really concerned about purchasing t-shirts right now. We are using our following on Twitter to conduct a "Pittsburgh's Best Pizza" bracket-style tournament where users may vote for their favorite spots. The strategy involved with this idea is to support local pizza shops who may be struggling to bring in as much business as they usually do during this time. It has been a lot of fun so far, and we hope everybody involved has gained some new customers."
"In this unprecedented time, we are so thankful for dancing, and the hope and happiness it gives us. We smile when we see our designs on others online, and feel fortunate that we are still able to connect with dancers virtually. Throughout this experience we are touched by the sacrifices everyone is making, and love the virtual communities that continue to share their craft with each other. We hope to continue to bring the joy of tap dancing to all ages and abilities. Like our latest shirt says, "Dance Until It Makes Sense!"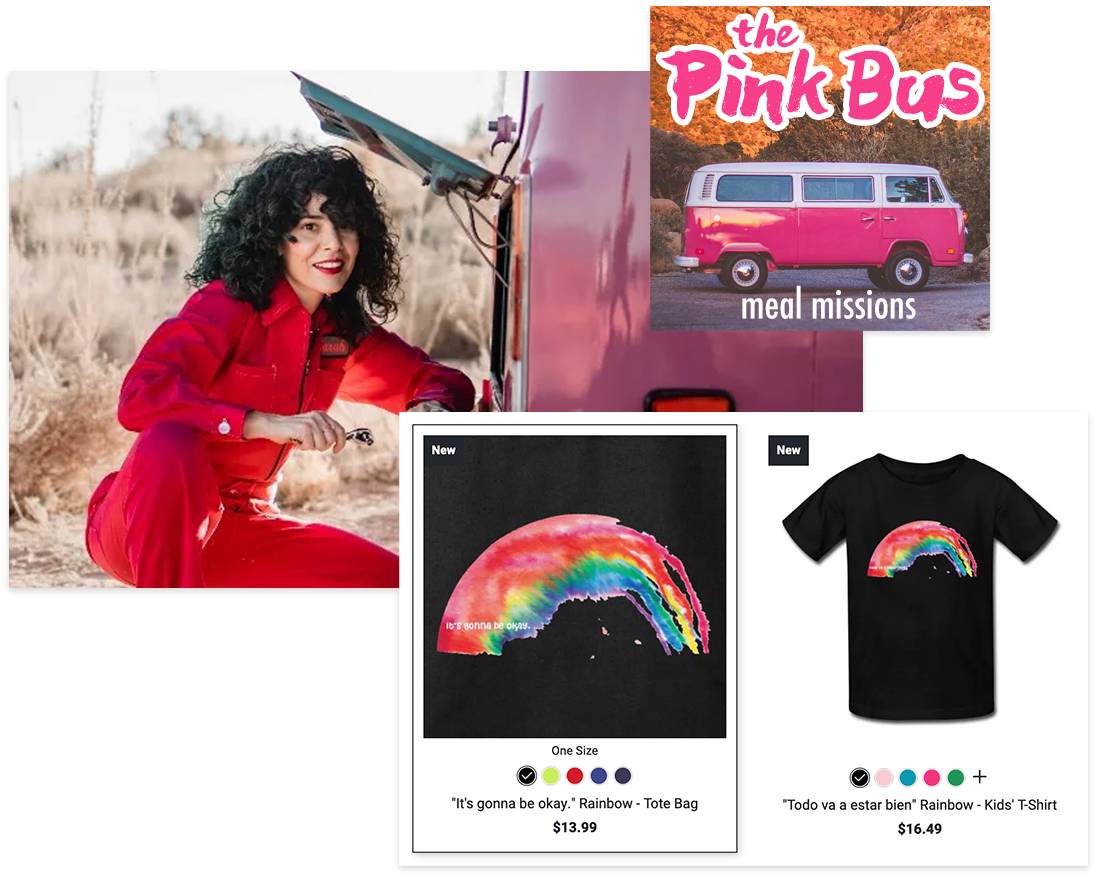 "What started out as a meal delivery service for families in need, evolved into my personal brand: The Pink Bus! There are several side jobs that I work at, that contribute to The Pink Bus mission. When Covid-19 stopped me from working on those, my 4 year old toddler, Clover, walked up to me with a rainbow she had drawn. I instantly knew it needed to go on a t-shirt, and I asked her permission if I could share her hope through art. Setting up the Spreadshop was easier than I anticipated! People could easily order from the safety of home knowing that they are contributing to people having food on their dinner table. The need to provide families with meals suddenly became even more emphasized. Right now, I am working on care packages to deliver that include basic necessities; flour, eggs, milk, and the ever so popular TP. All the while, staying socially distant! "
Stronger Together
Please fill out the form below to let us know your story, the support you need or how you can help.
Thanks for your message, we'll be in touch with you soon!
Apologies, but this is a curious case of cracking bits and bytes. Please get in touch with contact@spreadshop.com.
Support yourself with merchandise